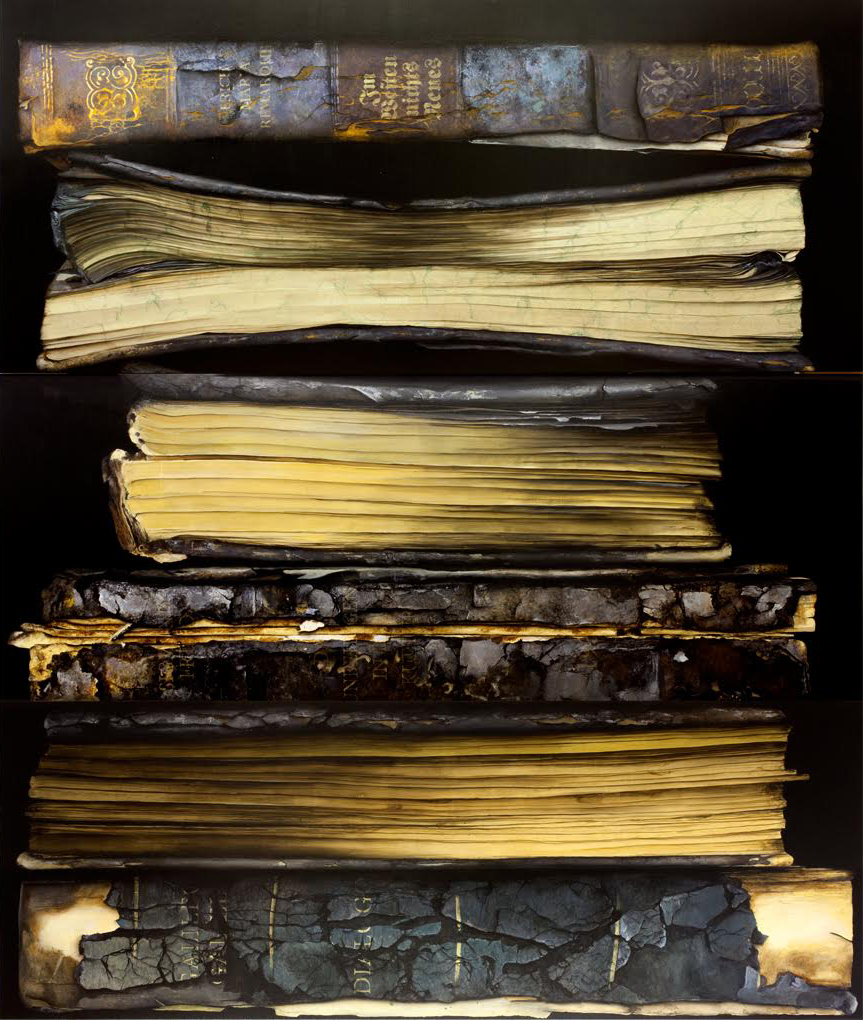 The Humanities, by artist Paul Béliveau
at the Musée des beaux-arts de Sherbrooke beginning 8 October 2016
Sherbrooke, 8 October 2016
Beginning on 8 October 2016 Québec artist Paul Béliveau will present a suite of works at the Musée des beaux-arts de Sherbrooke, under the rubric The Humanities, including the series Capture (2011-2016), Les Autodafés 2013-2015), Homo Homini Lupus Es (2015), Drone and Nightwatch (2016).
Paul Béliveau's paintings fall within a postmodern framework rich in allusions. Setting forth his most fundamental inspirations, literary and iconographic, this presentation invites the spectator to travel through the world of his imagination. The work is abundantly illustrated with references to art, culture, history, and the passage of time. In a way, this new exhibition sums up the pictoral achievements of this artist. Observing his work, one could believe that he has travelled through time, from antiquity to the present day, passing through the significant moments in our history.
Born in 1954, Paul Béliveau obtained a BA in visual arts from Université Laval in 1977. Known for his work in drawing, engraving and painting, he has to his credit more than one hundred solo exhibitions across Canada, the United States and Europe. He has received many prizes in visual arts, and a number of awards from the Canadian Arts Council and the Ministry of Culture and Communications. As a specialist, he also serves on many committees and juries in his field.